As hard working weekend gone then there came a time to sum all that job up. Fact that we have been busy most of the time with our visitors answering their questions and providing continuous playback speaks good for itself. And we can only be happy with that. We had been also truly pleased with our quest's positive reception to the room we created and the music which had been played. Many told us that was the main reason which dragged it to the room as well as claimed it was the best room on the show regarding to the sound they heard doesn't matter the brand or retail price. What more could we possibly ask for ? We are so grateful for that ;]
As the time passes the memory tends not to remember all together well ,especially when there was so much going on at the same time and mostly everything was so eye- catching. So we decided to put a little summary here to be used as a handy reminder whenever someone would like to find some facts back, or just have all that knowledge easy to find in the one place. So here is a list of the equipment we had been proudly presenting to our Brighton weekend audience at Lancing 3 room:
Having such a gorgeous shaped room we have got a chance to put few systems there located on two tables staying opposite each other on both ends of the room. On the big table visible from the doors (wooden SoundBox rack) we landed our vinyl rig containing Zontek TT/ Delta Tonearm / tweaked DL 103R cartridge. We used for them top two shelves which are enhanced independently and can both be leveled separately as well.  It was perfect solution as we could level TT drive with a great accuracy without using mechanism build into its legs. It saved a lot of time and also resulted in preventing the setting matching its table in our venue demo room, so when we brought it back and put on its regular place it was dead flat , the same exactly as it was before removal, with the spirit level bubble being sharp in the center and not even moving a trace. Given its 65 kg weight it is very handy if all settings do not have to be re done ;] , it is easy to do , but it also takes time,isn't it ?
On the right top platform then , just next to the deck we accommodated our brilliant MFA Step up transformer with truly excellent and  sounding and equally good looking Tektron Phono stage. All our vinyl rig was connected with silver cables made by Yannis Tome, which are available via our company. Same applies to SUT. These were all special hand made wires with separated ground paths connected with star pattern for the best possible hum cancellation. That's why You  couldn't hear any ;] and it really is a crucial thing of the great importance with any MC carts.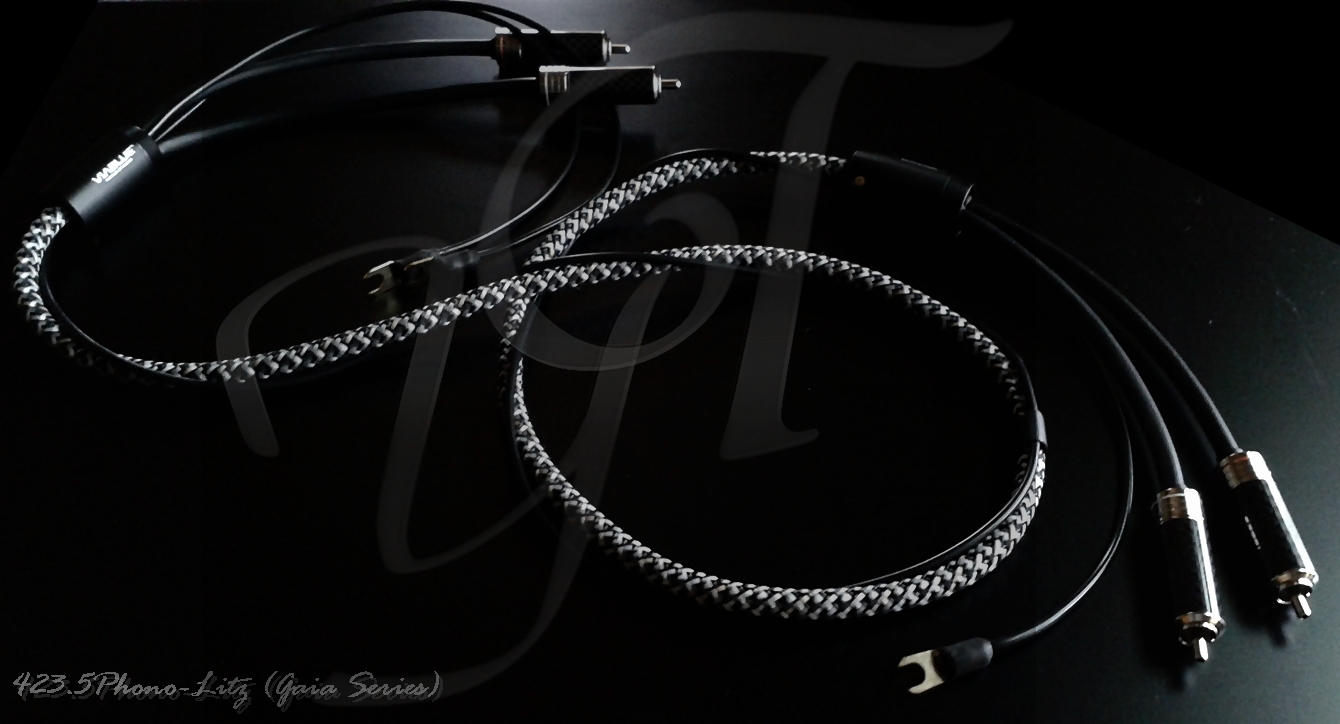 As a line stage – host we used an excellent LampizatOr Level 5 VC DAC via one of the RCA analogue inputs. The same unit had been used as a heart of the digital rig, paired with its label mate TranspOrt streamer. Amplifiers which serve this system were an excellent Tektron Italia TK2A3/50M-REF. That was on a day first however. On Sunday our DAC a la carte was an excellent LampizatOr Level 7 SET DAC.
That was in fact UK premiere for that incredible DAC and those who joined us on Saturday evening closed session with Level 5 to compare knows very well why ?  All the others who missed it do not worry, as both machines are with us and the listening session can be arranged easily in our venue or in the inquirer's own room. The speakers used with this equipment were: hORNS.pl  FP -10 Seos front loaded horns, Ring Audio's back loaded Master Jazz horn speaker-set and Divine Acoustic Proxima respectively, which we had been changing three times during a day.
Second set up remained constant on both days. System contained two Eryk S amplifiers : The Red King and the latest – Superior , connected to Superioro speakers. We have been using both streaming music via Blue Tooth from our own and our visitors mobile phones ,tablets ,etc. We had a lot of fun with that and hope that encounters did so as well. We enjoyed all the music had been played and joy related to this sharing experience. We would like to thank you very much to every guest who took a part of this game and encourage you to express you feelings about that here, under our post as well as on facebook and tweeter. We will be really appreciated to see that. All these electronics had been hosted on the latest BBS equipped Rogoz Audio 4SPB3N SBB hi-end rack. Alternative system on the back side was Van de Leur Audio preamp and power amplifier playing music supplied by Resolution Audio Cantata Music Center into glamorous pair of ErykS' Ketsu S floor standers. That was an excellent match indeed, as many of our visitors kindly pointed and truly enjoyed. These had been rest on Divine Acoustics Gravity platform for best sonic attitude. And finally all our systems had been connected with Swisscables Reference range of cables and KBL Sound top range Red Eye cables
That completes all the information about our demo room during World Audio Show 2014 exhibition in Brighton. Please feel free to contact us whenever you like to get any information about those products as well as these which hadn't being exhibited but are the part of our portfolio,too. All inquiries will be answered shortly. I hope that you also liked our Aqualoopa prints which had been decorating room beautifully and stayed on pair esthetically with our framed color swatch for hORNS.pl products and  all remaining displayed on the tables around the room.